Online Typing Test in Hindi
Hello friends, typing speed and accuracy are crucial for clearing typing tests. However, it can be difficult to accurately measure typing speed and accuracy without the proper tools. While Ms Word can be used for English, it can still show errors, and it's even more challenging for Hindi or Punjabi because Ms Word cannot check their spellings. To overcome this problem, Typing Guru offers both offline and online typing masters as a solution. These tools can measure typing speed and accuracy, as well as identify errors made during the typing test. In the typing test, one can measure gross wpm (words per minute), net wpm, and accuracy percentage. The tools mentioned above do all of this for you. After completing the test, the paragraph you typed will be compared with the given paragraph, and the results will show which words were typed correctly, incorrectly, left out, or added.
| | |
| --- | --- |
| Online Typing Typing Test Web App | Run Online |
| Download Offline Typing Typing Test Software | Download |
Below are details of two version of measuring typing speed in test :-
Online Typing Test in Hindi:
The typing test is an essential part of many competitive exams, and measuring typing speed is crucial in clearing them. With the online typing master, you can easily measure your typing speed without the need for any software installation. It is easy to use and comes with all the functionalities mentioned above. This online typing test application is beneficial for Hindi, Punjabi, and English typing practice. It supports various fonts, such as Mangal Remington Gail, Mangal Inscript, Punjabi Raavi, and Asees. You can get an idea about this software from the image below.

Offline Typing Test Software Screen Shots :-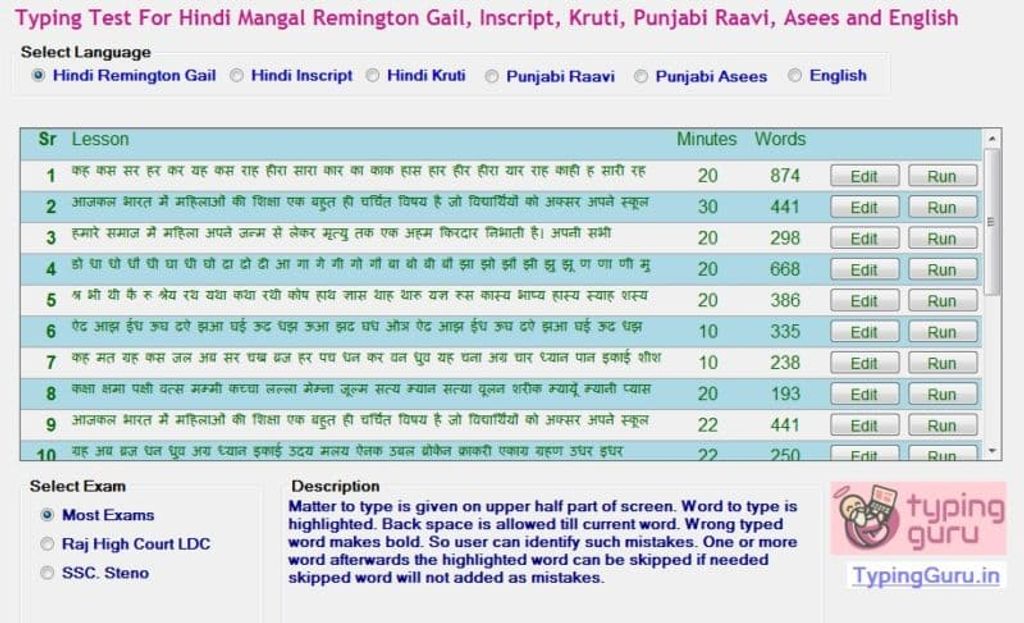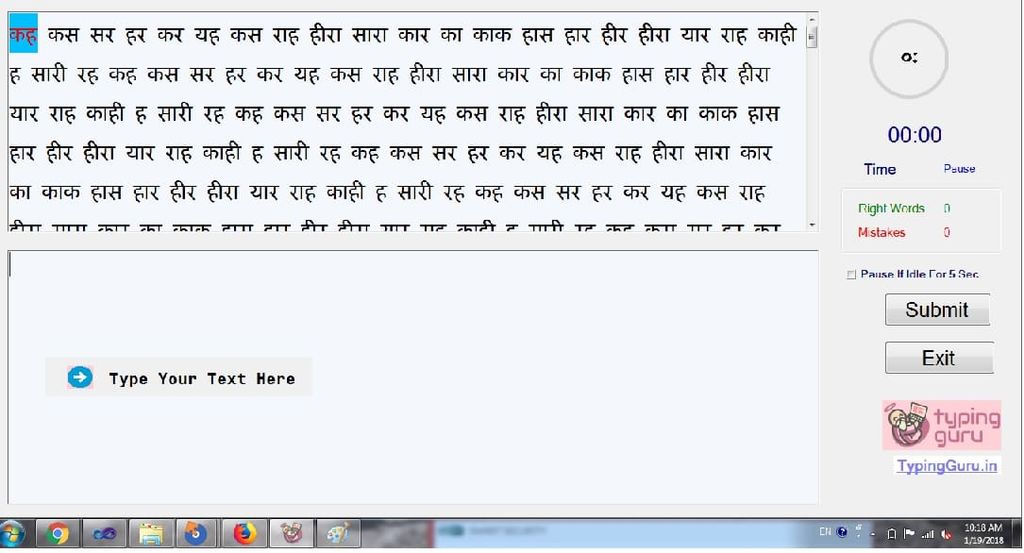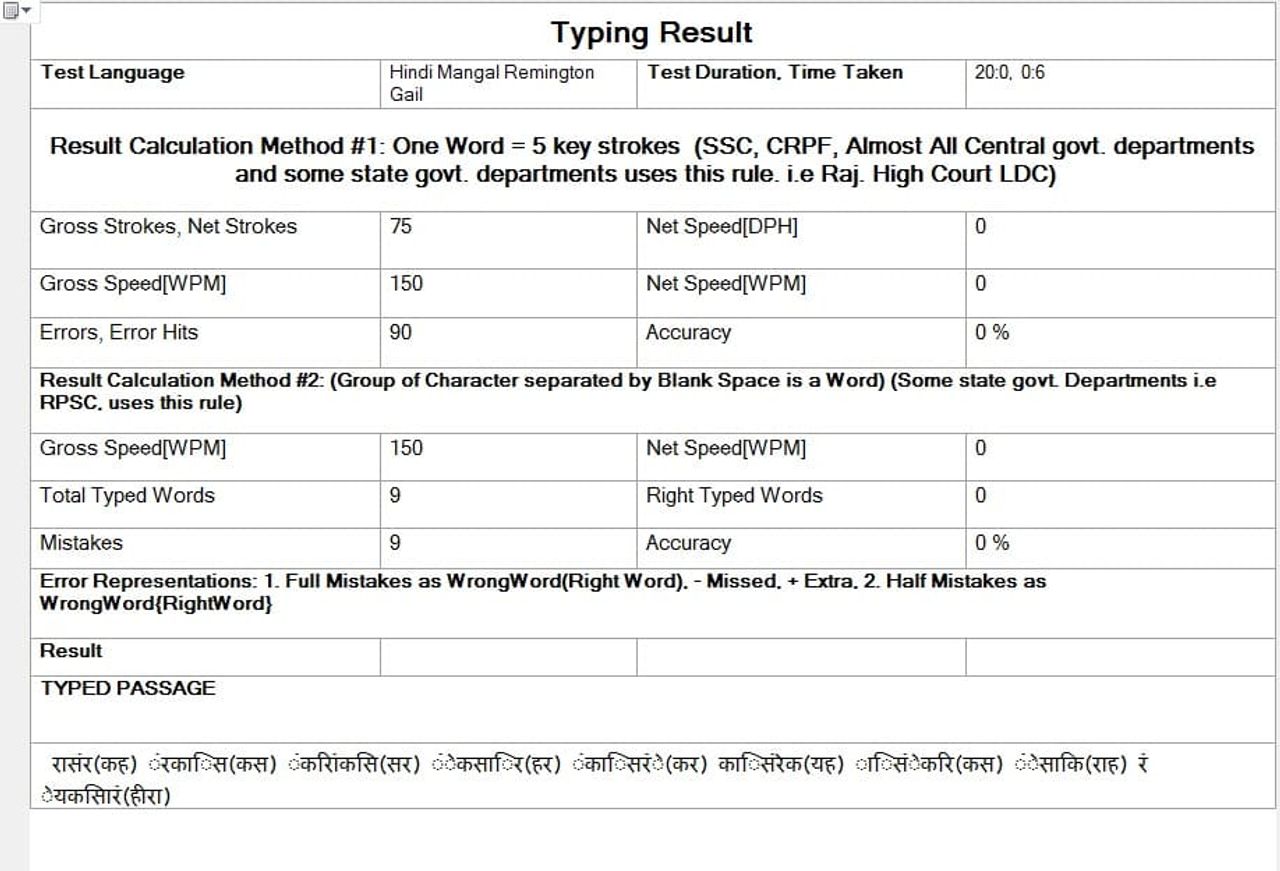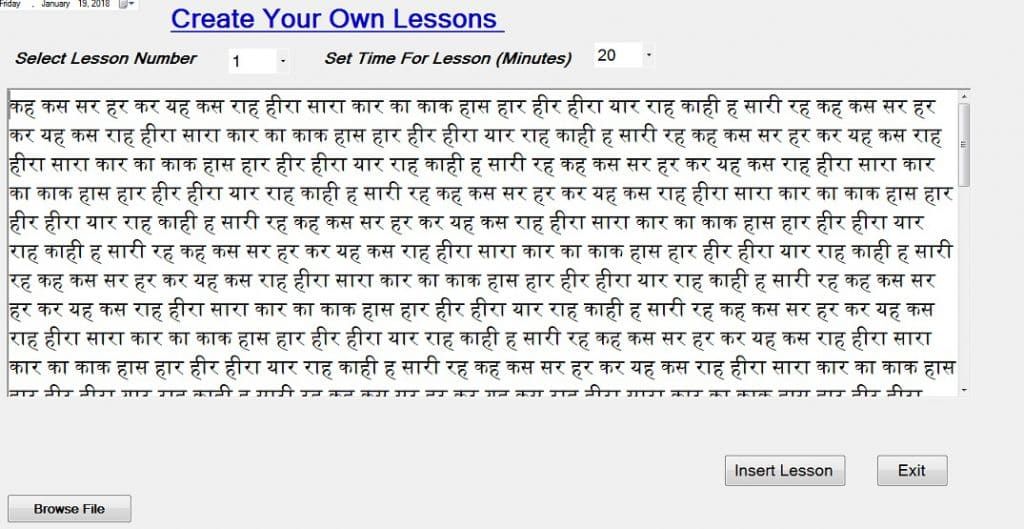 Click to run
online typing master
for speed test