Typing Speed Test : -
Hello friends. Typing speed and accuracy plays important role in clearing typing test. It is difficult to check accuracy and typing speed without proper tool. So how one can use Ms Word for checking typing speed for English as it can show errors. It is difficult for Hindi or Punjabi because Ms Word does not check Hindi or Punjabi spellings. So to over come this problem Typing Guru's offline and online typing master comes as a solution. Both the tools checks typing speed and accuracy. It also finds errors made during typing test. In typing test one has to measure gross wpm (words per minute) , net wpm, accuracy percentage. The above tool mentioned above do all for you. After completion of test, the paragraph typed by you will be compared with given paragraph. Word by word right, wrong, left and extra words are shown in result test.
| | |
| --- | --- |
| Online Typing Typing Test Web App | Run Online |
| Download Offline Typing Typing Test Software | Download |
Below are details of two version of measuring typing speed in test :-
Online Typing Master :-
It works online without installation. Easy and ready to use. Its measure typing speed required in typing test. It has all the functionality as mentioned above. This typing test application helps in preparation of typing test in Hindi, Punjabi & English. Fonts supported by typing test tools are Mangal Remington Gail, Mangal Inscript, Punjabi Raavi & Asees. Below in the image can give you some idea regarding the software.

Offline Typing Test Software Screen Shots :-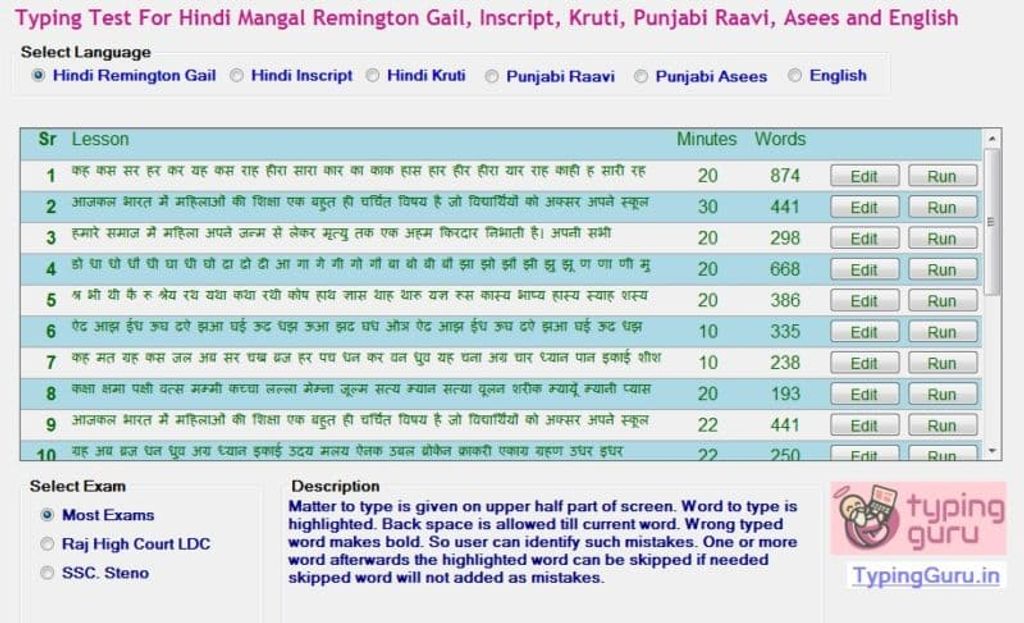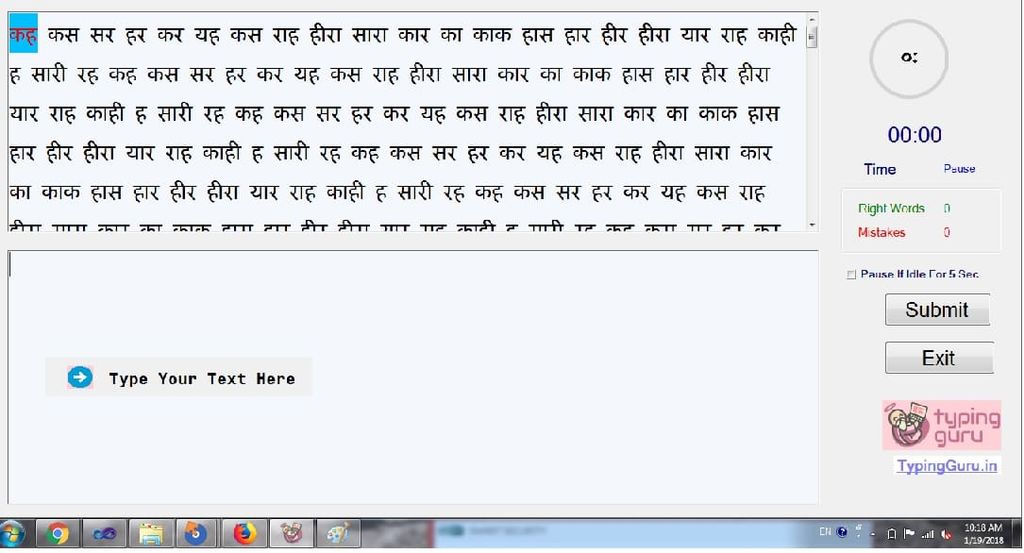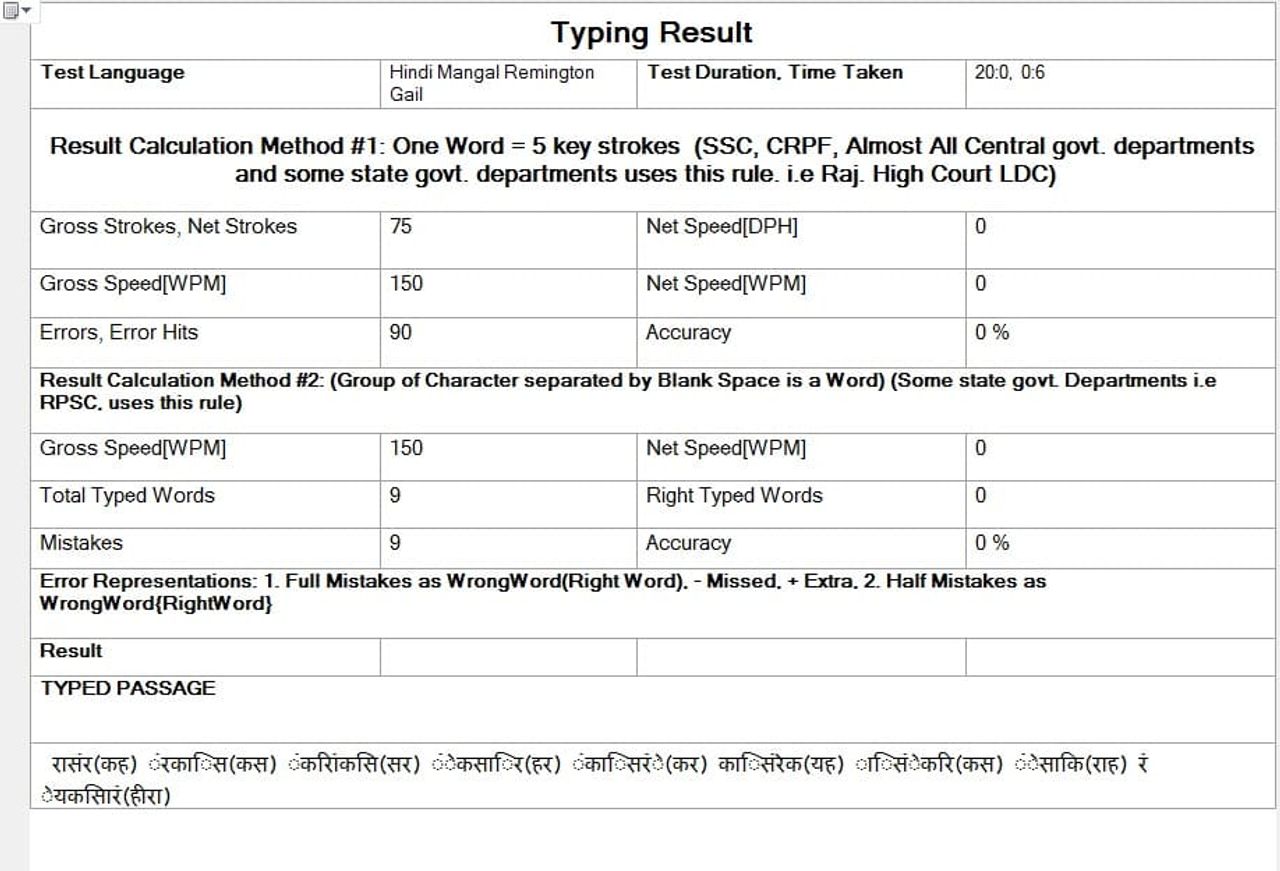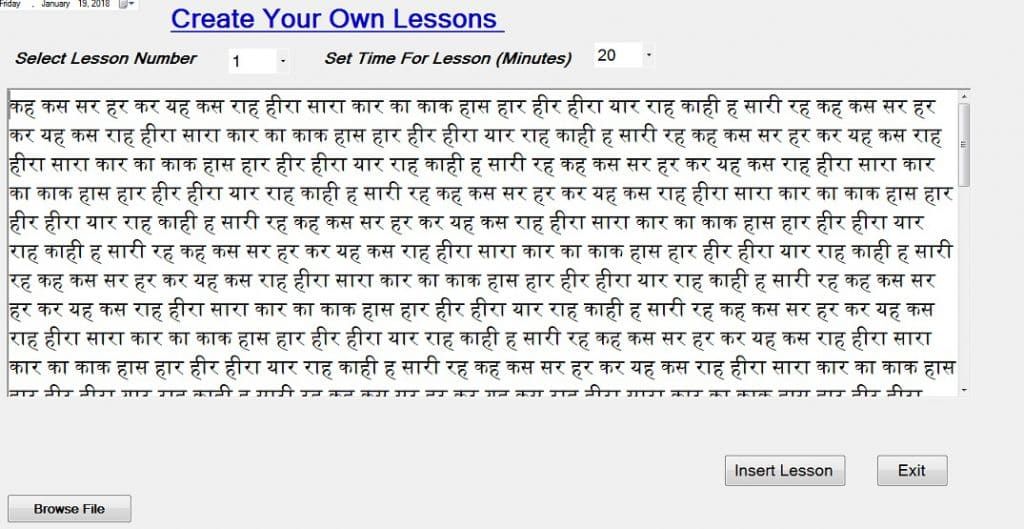 Click to run
online typing master
for speed test