Download Hindi Typing Tutor & Test Software for Kruti Dev
This typing tutor is for new users who have just started learning Hindi Typing. This tutor works with krutidev font. Software helps in remembering characters positions on keyboard which makes for faster typing. Its becomes difficult without for ones to learn typing without any tutor software. This tutor works characters, words and paragraphs for remembering and formation of words. One can set time of typing tutor lessons 5 mins to 30 mins. This tutor also includes Typing Test for krutidev. After learning typing one can check its wpm speed using typing test. One can practice with ready paragraphs loaded in tutor.
This tutor and test software can be ideal for preparation of government test. Test like CPCT, CRPF, UP Police Computer operator, CISF, SSC, FCI and more. Kruti Dev font that is used in Government typing test and Stenography test.
Try Free Online KrutiDev Typing Tutor Software:-
Online Krutidev Software requires internet for running. Its has much more lesson as compared to offline software. Single account can be accessed from multiple systems. Typing Test and Learning can be done in single account. It works faster and smother on any computer with installing any another software. One can check its performance in this online software. One can download the software from the link below and try one lesson free.
Screen Shots For Online Tutor :-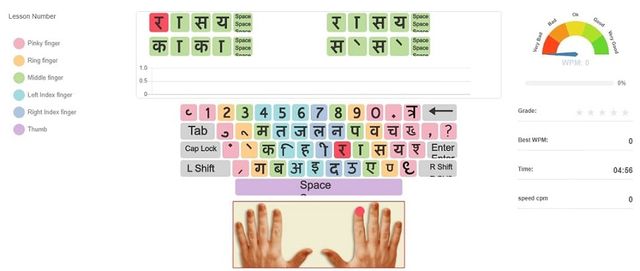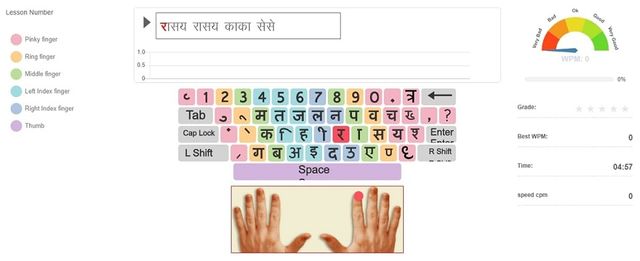 Offline Typing Tutor Screenshots:-